These five pieces are now available in published form, as a small paper-backed volume, with the overall title: "The Lighter Side of Gravity". Since the longest piece is about Father Christmas, it could serve as a Christmas gift. To be referred to the publisher's web site, click on the icon below…
©Robert Miller 2008
The Origin of Species by Creative Evolution, or How we got our legs (A Case-Study in Phylogenetic Engineering)
A little fish is swimming in a rock pool on the shores of Gondwanaland, observed by an all-seeing power. In despair, the fish calls out "I want to see the world!". There follows a series of miraculous transformations, in which the fish becomes, in turn, a Lung-Fish, a Tree-Frog, several types of dinosaur, a kangaroo, a pigeon, and various primate species. In the end, the fish becomes Fred Dagg, the archetype of the rugby-loving kiwi farmer. Total duration: about 500 million years (or 20 million years per page; you never had better value than this!)

Fritz Schnitzler and the Ear-Tuner
On a frosty morning in Tübingen, South Germany, eight-year old Fritz Schnitzler, out walking with his Grandpa, finds a frozen ear, fallen from a passing cyclist. In his efforts to return this, and other lost ears to their owners, Fritz meets a clever professor, specialist in ears, who reveals new vistas to the growing imagination of young Fritz.

'Ow Our Harold found 't Neutron (with acknowledgments to Stanley Holloway)
The books on the history of science will tell you that, in 1932, James Chadwick, of the Cavendish Physics Laboratory, Cambridge, discovered a small entity, subsequently referred to as "the neutron". Robert Miller, drawing on previously-unknown first-hand testimony of this event, provides a radically different take on this chapter in the history of twentieth century science. To read the text of this new version of history, click on the title above; or to hear (and see) a Video of RM introducing and reading his description, click below.
(Corrigendum: In preparing this little piece of fantasy, I realize that, in the Video version, I have made one factual error. In the introduction to my poem, I refer to Peter Kapitsa, the Russian engineer and physicist, saying that, when he went back to Russia, to visit family, the others at the Cavendish were worried that he might not come back, adding "but he always did". That last comment is incorrect: When Kapitsa went back to Russia in 1934, the Soviet authorities withdrew his passport, and he could no longer travel. He spent the rest of his life as a Soviet scientist, eventually winning the Nobel prize in the 1970s, for work done 40 years earlier. It is also probable that my father won his scholarship to Cambridge in 1927, not 1926, as stated in my introduction. All the other details, including those in my poem, are absolutely true.)

A Mole in the Department (Orwellian comment on Research Funding)
This document, smuggled with great daring from a secret prison in furthest Cyberia, is a memorandum taken from a meeting a few years previously, Chaired by Professor Bengt Axelrod, Head of Department of Molecular and Cellular Eugenics, University of Extreme Possibilities, at the start of the new academic year, sometime in the third millenium.

Father Christmas Re-locates.
Life is hard, these days, at the North Pole. Father Christmas, CEO of 'Father Christmas Enterprises', the oldest of all multinationals, is beset by mounting problems: Grants from the Father Christmas Funding Organization are becoming contestable; there are impossible requests from the Chimney Clearance Authority; and then a strange letter from George Dubya what's 'is name. In the end global warming forces his hand: Father Christmas, and the whole organization is forced to emigrate down under – to New Zealand. They set up a new office in Timaru, in the South island. Father Christmas, with his team of nine reindeer, and sixteen elfs explore business opportunities in the new environment. Amongst many new initiatives, they come up with a new cutting-edge technology which soon promises to solve the problem of global warming at a stroke. A little over forty years later, the plan has worked, the North Pole has frozen over again, and Father Christmas, just a little older, can reopen the North Pole office.
 
NEWSFLASH! On 27th June, I have obtained an ISBN Number for my book "A Neurodynamic Theory of Schizophrenia and Related Disorders". As a result, the back cover of my book now looks like this: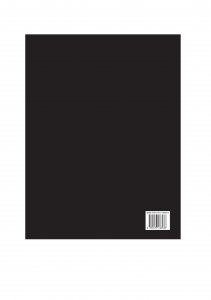 © R Miller 2008
I am offering this remarkable image to the Tate Gallery (Modern), as a trenchant symbol of the decline of Western Civilization. However, offers over £1 Million might be considered.